W

elcome to OUR class! Please take a few minutes to read through this letter outlining art room procedures and expectations.

Course Content:
​

In art class...our course of study will focus upon problem-solving, and using the elements of art in order to create expressive, but well-organized works of art. Students will develop artistic and cultural awareness, and build on their individual skill in an environment that will foster creativity, self expression, confidence, and discipline. Students will also utilize a strong work ethic and proper safety procedures.

Objectives

Students will create artworks using a variety of media and techniques.
Students will identify major artists and styles.
Students will begin to analyze their own artwork, other student's work and the work of well-known artists through critiques and in-class writing.
Students will develop their own style by creating sketches to plan for major art projects.
Students will create a portfolio of work throughout the course that demonstrates increasing skill and ability
Students will maintain a visual journal (sketchbook) in which to keep class notes, sketches, observational items and vocabulary.
Improve his/her verbal skills by learning the visual vocabulary and apply those terms during class discussions, critique and projects.

8. Ask questions! Think! Learn! Create! Have fun!

Just as you have high expectations for me as your teacher, I have high expectations for you as my student. I expect you to come to class prompt, prepared and ready to create original artwork.

You are required to bring a pencil and eraser every day to class.

While you are here, please be responsible with supplies and always be on task so you can do your best work. If you cannot complete a project or assignment on time, it is

your responsibility

to speak with me about an extension. Unexcused or missing work will result in a failing grade.

The art room is a place of

mutual respect

. I expect you to treat your peers, your teacher (whether a substitute or me), and yourself with the highest level of respect. Please be polite and do not put down your artwork or the artwork of another classmate. If appropriate behavior becomes a challenge for you, we will meet to find a solution. If necessary, we will include parents and administrators.

Art projects and sketch assignments are evaluated using grading rubrics. Rubrics will focus on concepts I hope you will master during this semester. These include your

understanding of art skills/vocabulary

,

craftsmanship

,

problem solving

,

originality/communication

, and

self-reflection

. Levels of mastery for each concept will be explained in detail during class. In addition I will be evaluating your use of class time to develop your skills and complete your projects and assignments.

​

Special Expectations:

Come to class prepared, on time, and with required materials.
Personal technology usage is prohibited in accordance with the Student Handbook.
Turn in completed projects in assigned location.
Label all work clearly with first name, last name and class name.

Place Portfolios in the designated areas.



Clean your entire area during the designated time. Check the floors for trash, put art materials away in designated location. Make sure stools are pushed in and tables are wiped down if dirty.

Grading Procedures:

Summative: 80%

Formative: 20%

Citizenship

Grading will be divided into two categories: Summative Projects and Formative Assessments. Summative Projects are the final evaluation of the student's ability to demonstrate his/her problem-solving skills as well as mastery of the techniques and ideas learned and practiced in class.

Summative Projects

will be graded based upon completion, craftsmanship, and standards. E

ach project will be given a specific due date.

If the student cannot make the due date based on-class work time, he/she will need to take the project home to complete it. If materials cannot be taken home, the student will need to make an appointment to complete the project before and/or after school.

Formative Assessments

will include exercises practiced in class leading up to larger projects, writing assignments and other various class assignments, as well as homework.

Students are also expected to demonstrate the Five P's criteria for Citizenship in accordance with the LMS student handbook. Citizenship grades will be posted every two weeks.

Classroom Rules: (The HIGH 5)

I will be Prompt
I will be Prepared
I will be Positive
I will be Polite
I will be Productive

Late Work Policy:
​

"Students are expected to complete all assigned work by the due date, but will have an opportunity to submit work within a reasonable time after the due date and earn at least 70% of the score they would have earned if it had been submitted on time. Students should submit work within two weeks of the due date before the assignment is assigned a grade of zero. Some work requires timely submission for learning to occur and is subject to exception."

Never hesitate to contact me with your questions. Email is the easiest way to get in touch with me quickly

.

Please allow me 24 hours to return emails.

After you have reviewed these expectations, please go to

https://goo.gl/forms/MBiOX1tps9GIrhFJ3

to sign off (and get your first assignment points!)

Many thanks!

Mrs. Melshonda Lowe-Dobbins

phone: 314.993.3900 ext. 5978

email: mlowedobbins@ladueschools.net

It's going to be a great semester in Art!
Powered by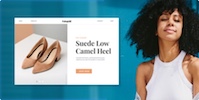 Create your own unique website with customizable templates.